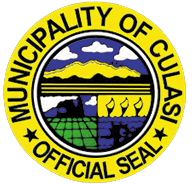 VISION
Empower disadvantaged individuals, families and communities to realize his/her fullest potentials and capabilities to improve their quality of life through the provision of assistance from LGU, Barangay, NGA's, NGO's, PO's and other members of civic society.
MISSION
The Municipal Social Welfare and Development Office committed to the provision of comprehensive and responsive social  welfare and development policies, plans and programs for implementation at the community level by the Local Government Units and other government agencies, non-government organization for the:
Care and protection, rehabilitation and upliftment of disadvantaged individual, families and communities;
Promotion of the social functioning of those segment of the population who are in socially disabling dehumanizing Condition;
3. Promotion of preventive and development strategies, interventions for the disadvantaged.
ORGANZATIONAL OUTCOME
Well-being of poor families improved, rights of vulnerable sector promoted and delivery of social welfare programs implemented.
ORGANIZATIONAL CHART
MUNICIPAL SOCIAL WELFARE & DEVELOPMENT OFFICE
FUNCTIONAL STATEMENTS
The Office of the Municipal Social Welfare and Development  is the social welfare of the Municipal Government mandated by Local Government Code of 1991 to address poverty-related concerns and committed to the care, protection and rehabilitation of individuals, families, groups and communities.
CITIZEN'S CHARTER