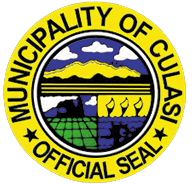 VISION
Culasi as the center of trade, commerce and tourism in Northern Antique supported by
adequate infrastructure with a united, empowered, and law abiding citizens living in a
safe, biodiversity-friendly and wholesome environment within self-sufficient, self-reliant,
progressive and empowered communities under a strong and dynamic political
leadership and transparent governance.
MISSION
To enable the citizens/sectors to undertake the sustainable development programs and
initiatives.
GOALS
An accessible and well developed municipality that provides high quality services and
encourages community participation through strong and transparent governance.
ORGANIZATIONAL CHART
Municipal Budget Office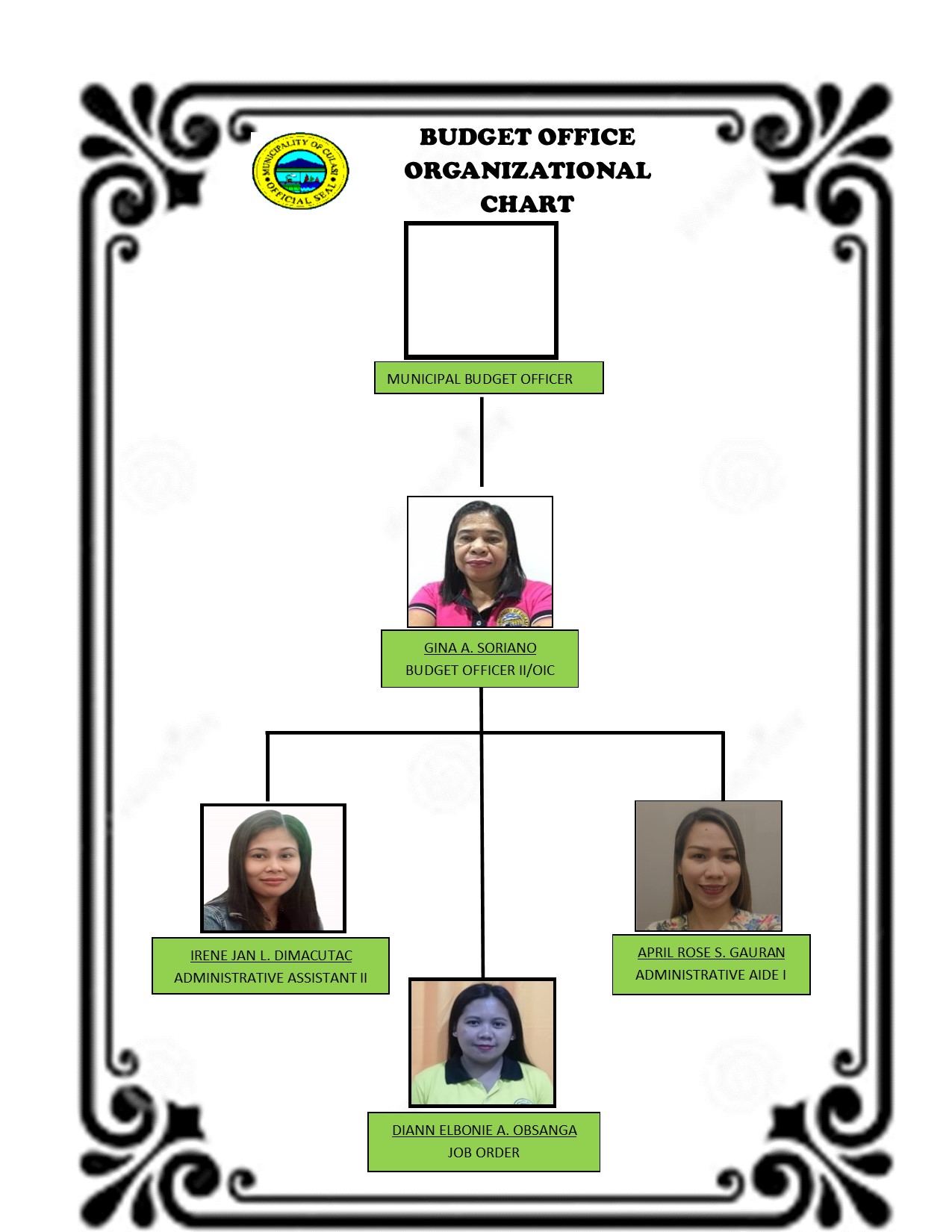 FUNCTIONAL STATEMENTS
Prepare form, orders and circulars embodying instructions on budgetary and appropriation matters for signature of the municipal mayor.
Review and consolidate budget proposals of the different department and offices of the local government unit;
Provide technical assistance to the local chief executive in preparation of the Municipality's Annual Budget under the General Fund, Economic Enterprise and Special Education Fund;
Assist the Local Chief Executive during budget hearings; study and evaluate budgetary implications of proposed legislation and submit comments/ recommendations thereon.
Submit periodic budgetary reports to concerned agencies;
Assist the Sangguniang Bayan in reviewing annual/ supplemental budget of the 44 barangays of the municipality;
Prepare monthly Registry of allotment and obligations for PS, MOOE, Capital Outlay as required by the New Government Accounting System;
Exercise such other powers and perform such other duties and functions as maybe prescribed by law or ordinances.
OBJECTIVES
Budget proposals from the different departments consolidated, for budget hearing with the Local Chief Executive and Local Finance Committee;
Prepare quarterly Allotment Release Order (ARO) based on approved annual/ supplemental budget;
Coordinates with the Local Chief Executive and Local Finance Committee and Sangguniang Bayan on budgetary matters;
Provide budget updates to municipal and barangay officials;
Required reports/ data submitted to concerned offices/ agencies on time;
Act as Secretariat to the Municipal School Board;
Is a member of the Bids and Awards Committee (BAC);
Make preliminary review of barangay budgets and submit recommendations to the Sangguniang Bayan for final review and approval;
Assist barangay officials in the execution of their approved budget and development plan;
Does other related jobs in support to the municipality's mission/ vision.
FORMS AND FLOWCHART